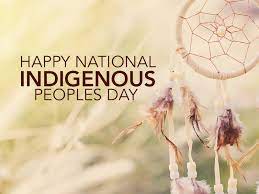 2023-06-21
2023 National Indigenous Peoples' Day
June 21 is National Indigenous Peoples' Day, a day to celebrate in the enduring culture and achievements of Indigenous peoples.
Earlier this month Unifor partnered with the Aboriginal Peoples' Television Network to sponsor Indigenous Day Live on June 17, a cultural and artistic show with the theme "Celebrating Our Youth." The event celebrated Indigenous youth and their important contribution to communities and their role as future leaders.
Unifor is guided by the work undertaken by the Truth and Reconciliation Commission. The Commission's 94 calls to action are a historic starting point for the federal government to begin to redress and recognize the harm done by colonialism and take meaningful action.
Beyond our campaign for government action, Unifor also takes seriously the responsibility we have to participate in meaningful acts of reconciliation.
This month, Unifor members are encouraged to reflect on their territorial acknowledgement practices and relationships with local Indigenous communities and organizations.