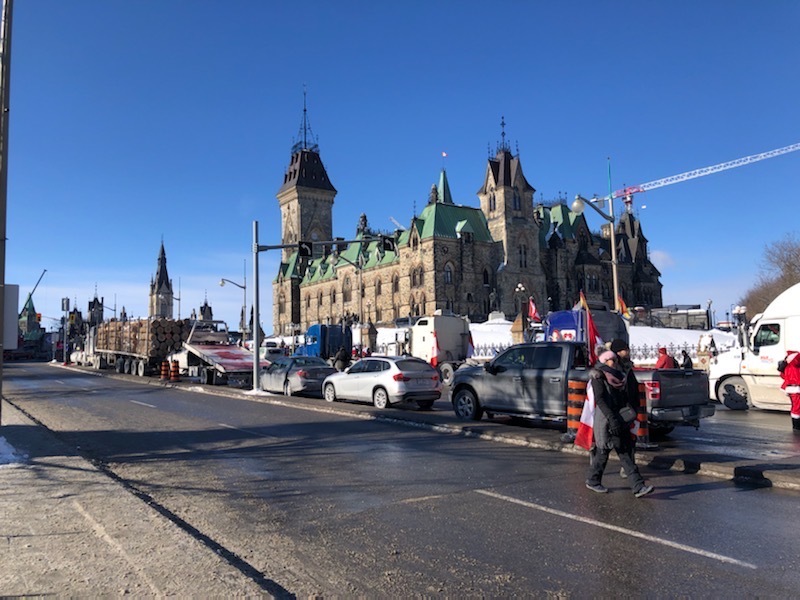 2022-02-11
Unifor condemns 'Freedom Convoy' actions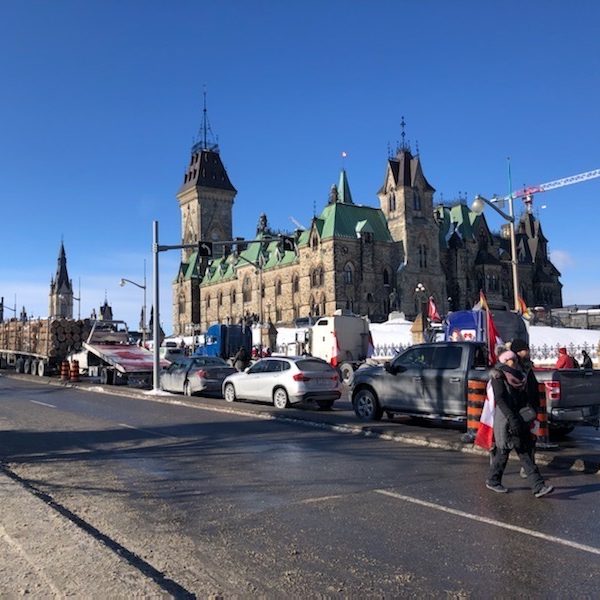 Message to members:
Like so many of you, the National Union and its officers are monitoring the so-called 'Freedom Convoy' demonstrations taking place at Parliament Hill, at various border crossings and other locations throughout the country. The actions that convoy protestors have taken in recent weeks are troubling and, in some cases, reprehensible.
The past two years have taken a heavy toll on all of us. All workers in Canada, through daily acts of selflessness, bravery and solidarity, kept our economy moving. Through our collective efforts and sacrifices, we avoided the worst possible outcomes of this pandemic – despite tens of thousands of lives lost. Front-line workers continue to exemplify the best in all of us – they have not once let us down.  No amount of thanks can ever demonstrate our gratitude for the burden they continue to carry.
This is what makes this protest so abhorrent.
In spite of these sacrifices, and in spite of the best, science-based guidance provided by public health officials, this group has taken the nation's capital, and critical border crossings, under siege. As a result, protestors are denying workers access to their jobs and economic security, including thousands of Unifor members. This disruption threatens the job security of members, many who are also facing layoffs due to microchip shortages and other supply chain challenges.
Let us be perfectly clear: Unifor firmly believes the right to protest is an essential part of our democracy. However, with every passing day, the actions associated with this movement pull away from that fundamental right. Reports that this campaign maintains close association to known right-wing extremists, condones hate symbols, conspiracy theories, and utilizes former military and police operatives all paint the picture of an insurgency – harkening back to the attack on the U.S. Capitol last year.
Unifor is urging all federal parties to condemn the 'Freedom Convoy,' through a joint statement. Further, Unifor is urging all levels of government to take immediate and reasonable steps to ensure the resumption of goods and people moving across borders. We expect governments to treat this escalating situation as a national emergency.
Further, and for too long, governments at all levels have ignored the threat posed by far-right organizations that seek to infiltrate legitimate workers' movements and advance messages of hate and division. They have allowed them to spread hateful messages, to raise funds and to act with impunity at great cost for workers, communities of colour, Indigenous people, members of the LGBTQ community, and many more.
We cannot and will not allow hate and division to shape the future of this country. We must organize against these groups and work together to advocate for a progressive Canada, one where everyone is included, where economic and racial justice are achieved.
We appreciate all of the letters of concern sent in from Unifor members, and your willingness to take counter-action. To ensure your safety, we are asking local union leadership not to engage directly with these protestors.
There are many ways to tackle hate. We can all do more in our communities and workplaces. Our union is actively building solidarity with established and effective anti-hate groups, and we encourage local unions to get in touch with us if you want to do more.
We continue to monitor the situation as it unfolds, and support our affected members in whatever way possible.
In solidarity,
Lana Payne, Renaud Gagné, Linda MacNeil, Naureen Rizvi, Gavin McGarrigle